LEARN THE ART OF
SPRAY TANNING
VIRTUALLY
Not from Toronto, Canada? No problem - learn the art of spray tanning at your own pace and in the comfort of your own home! Bronzed by Bloom offers two programs for virtual training using ZOOM conference with Master Tan Artist Emily Bloom for those wishing to receive a hands on program. Or for those desiring to go at their own pace, download our TAN TRAINING PROGRAM for beginners and become TAN CERTIFIED!
Are you ready to become a successful Tan Artist?
detailed & comprehensive training manual
Learn everything you need to know to deliver a gorgeous tan to each client.
Downloadable videos of our Bronzed by Bloom technique with in-depth explanation
Gain access to our online forums and direct email & support line with our team. We are always here for our students to help guide them through success!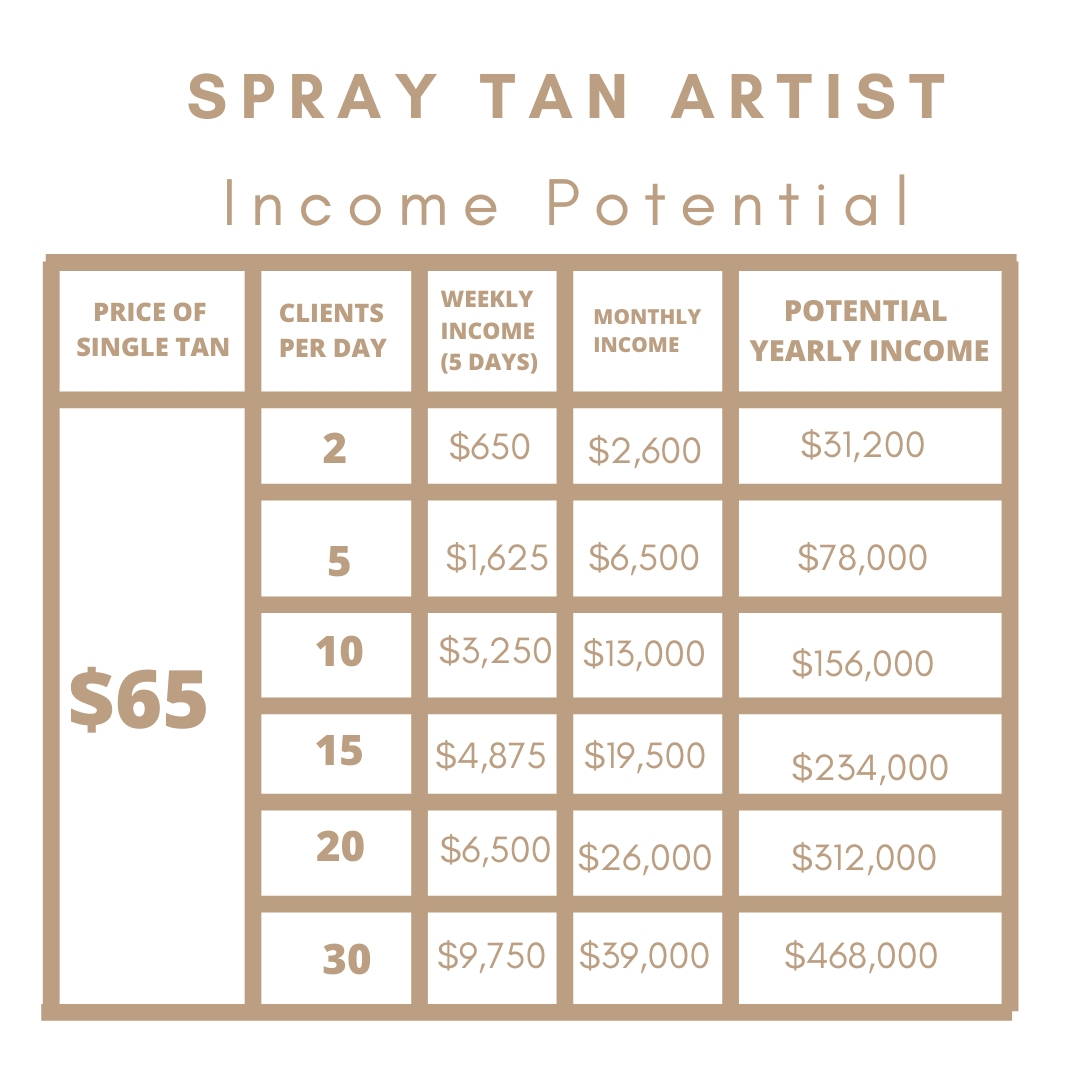 EVERY CLIENT REPRESENTS 30 MINS OF WORK


FOR EXAMPLE; 2 CLIENTS PER DAY MEANS 5 HOURS A WEEK FOR $650 THAT IS $130 PER HOUR
BOOK YOUR VIRTUAL TRAINING DATE
WITH MASTER TAN ARTIST
EMILY BLOOM
WHAT ARE YOU WAITING FOR ?
not from canada? that's okay! we offer our famous master class through zoom online!
✕