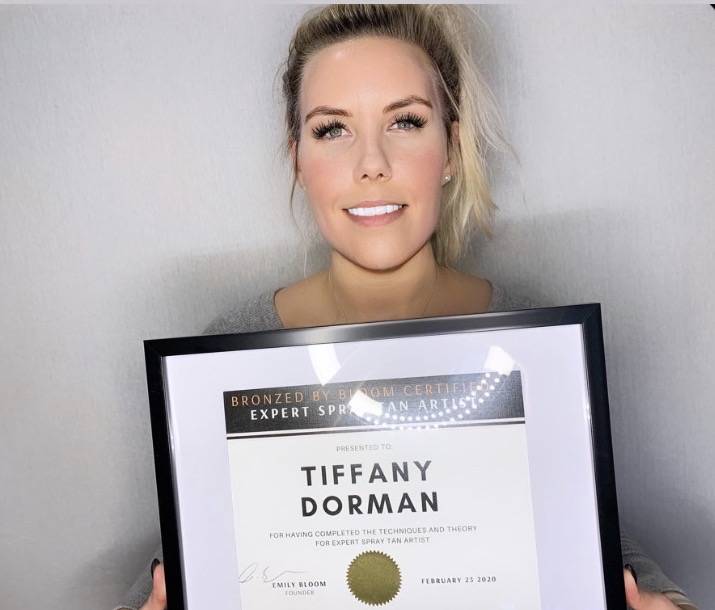 about our bronzed by bloom education centre
"Dear Future Students,
Being the founder of the company I keep our training facility near and dear in my heart seeing as how are ability to teach and train displays our capability and expertise as artists. I take a lot of pride about running a "non bias" training academy that works with and educates students about all luxury self tanning solutions and brands available on the market. We offer training that will properly educate and show how to properly apply and use these professional solutions on an expert level. I put a lot of time and travel into my own personal education learning in major cities like Toronto, New York and Hollywood. Having been the only Canadian selected to train and apprentice under famous artists such as; Jimmy Coco the expanded knowledge and know how for celebrity trade secrets our without a doubt taught in each of our classes. Our solution "BRONZED by Bloom" was formulated with great intentions to eradicate all stigmas behind tanning while designing a hybrid solution that is suitable for all skin types and tones. Our salon has had the privilege of being Voted #1 by some of the largest publications in Canada such Elle Canada magazine, Flare Magazine, Toronto Star and Narcity for our expertise and our red carpet ready solution. We guarantee our sunless tanning techniques to be advanced, thorough and precise. You can finally feel confident when choosing a training academy with Bronzed by Bloom as we work hard to hold the title of most highly qualified and trained artists in Canada.
Our main intention with our courses is to provide you with the security, confidence and knowledge to be able to grow as an artist comfortably and confidently. We will always be here to support, encourage and trouble shoot you while you are growing your business. We are here to help you succeed and as a team we will do anything we can to help you achieve success."
Sincerely;
CEO & FOUNDER
Emily Bloom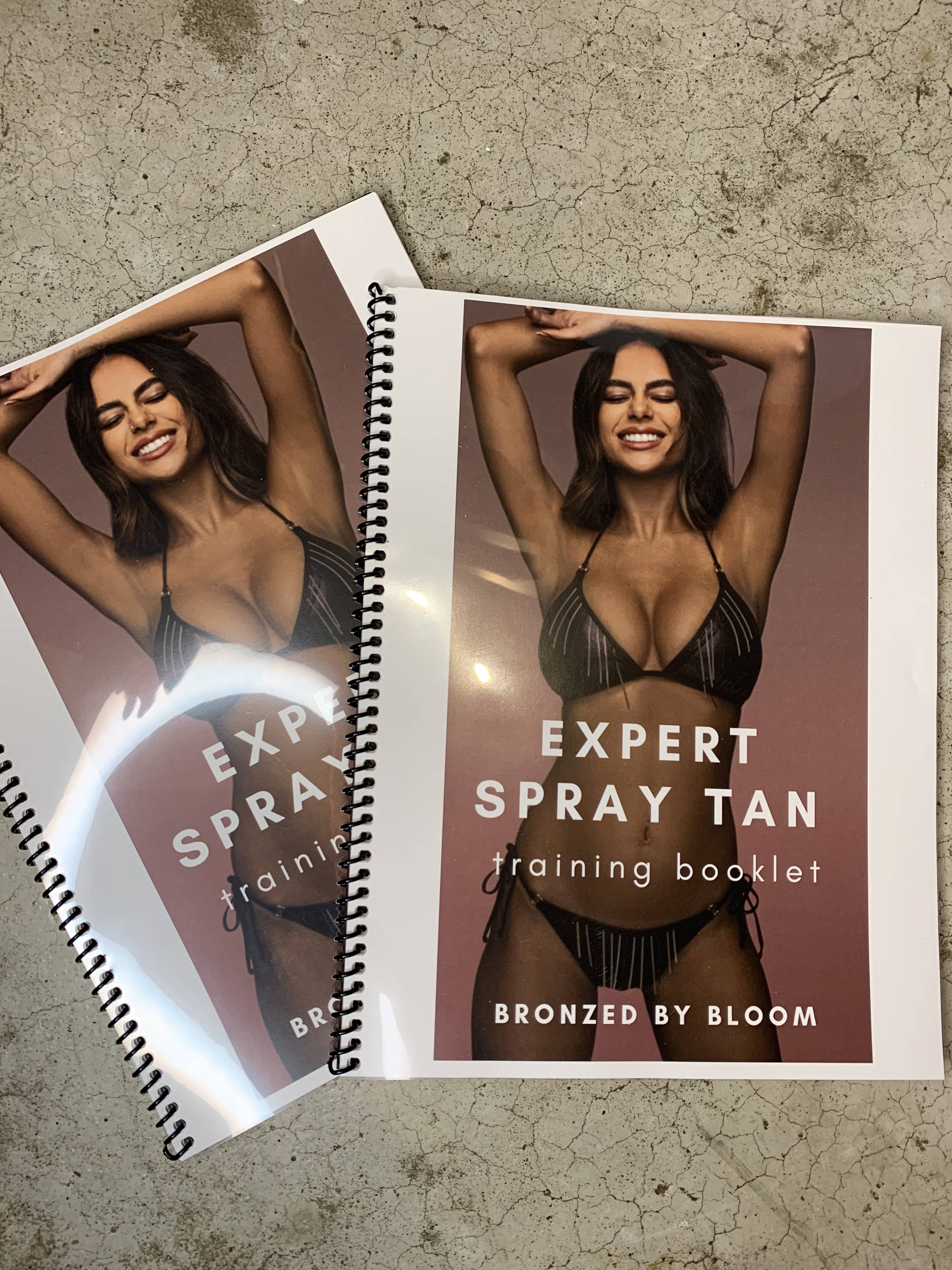 - Introduction to sunless

- The principles of DHA
- Why spray tan is a wonderful alternative to sun exposure
- The skin types and skin problems
- How to avoid common mistakes
- How to customize your service for each client
- Colour theory and how it applies to solution
- The essentials for achieving a flawless tan
- How to use sunless tanning solutions
- Sunless Equipment 101
- The right technique to use to create a natural-looking tan
- The fundamentals of marketing
- Introduction to Social Media
- How to stand out and expedite building your clientele
- Comprehensive and complete Bronzed by Bloom training manual
- Certificate of Completion
- 1:1 Teaching
- Private training that is catered around your business plan
- 1 Fuji Turbine Compressor
- 1 HVLP advanced Fuji Spray gun
- Bronzed by Bloom solution
- XL Mobile Tent
- Hands-on training technique
- 4+ Models to tan
- Access to exclusive discounts on our online store for products & equipment
- On going support (life time)
- Access to our private and exclusive support chat/forum
- Lifetime 50% discount off any refresher courses
✕