BRONZED BY BLOOM
online spray tan course
The spray tan industry hit a billion dollar industry just last year and the industry will continue to grow. Women and men are becoming skin conscience and practising safe tanning has never been a more bigger trend that will never fade out. Joining the sunless industry offers you the luxury and freedom of being able to decide your own schedule while making money.
Spray tanning has the potential to earn you great income even on a part time basis. An average spray tan costs anywhere from $60-$75 and only takes 30 mins to do, with just a minimum of 5 hours a week you could be making an extra $31,200 a year and that is just a basic estimation of profit. You can work as much or as little as you want to control your income potential.
Our Bronzed by Bloom online spray tan course offers you the flexibility of being able to study at your own pace allowing you the freedom to complete your course at your own convenience. We have implicated interactive exams and demo videos to help ease your learning online making our course North America's favourite for online training! Our course allows you access into our exclusive forum for our students to help even further more your education with access to chat online with our team and learn new trade secrets and tips.
Bronzed by Bloom builds their students for success, feel confident when choosing us for your training as we know and remember what it is like to become a new entrepreneur - we are here to make this transition smooth into becoming a boss babe smooth!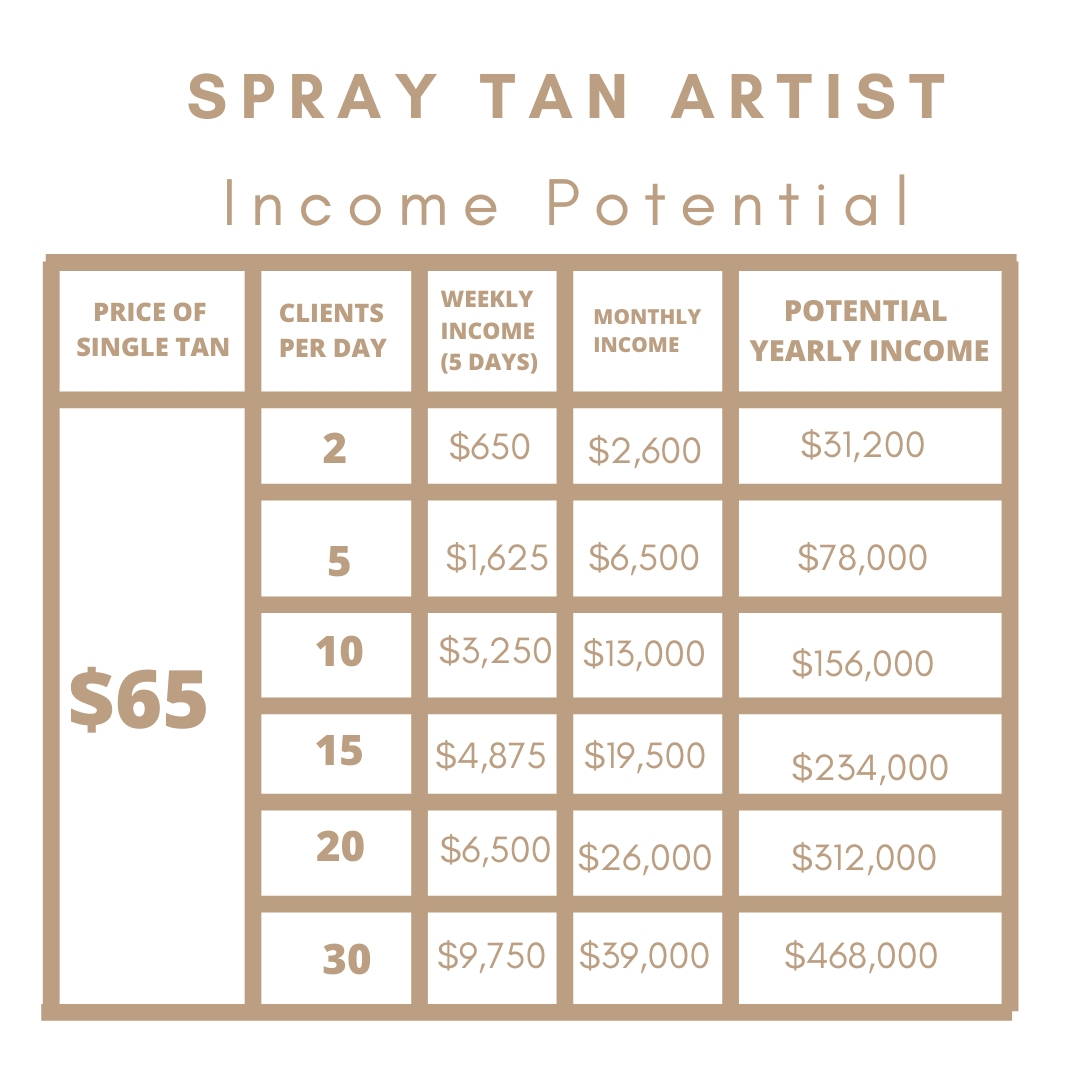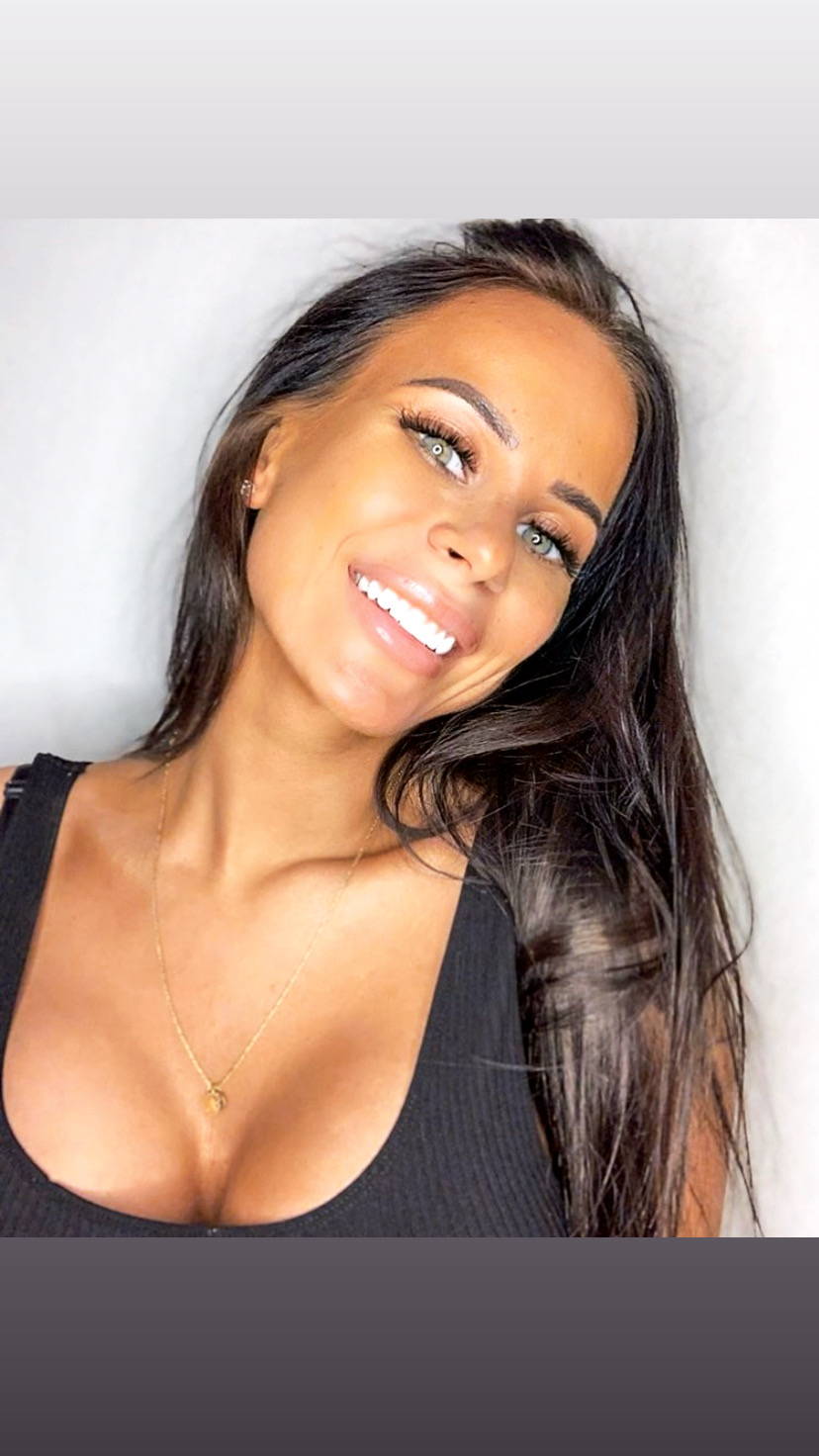 sign up to our newsletter and get a free EBOOK!
Get a free copy of 'Emily's 5 personal tips for Spray Tan success that every business owner should know' when you sign up!
Our courses are designed by experts to help our students achieve success.
- Introduction to sunless
- The principles of DHA
- Why spray tan is a wonderful alternative to sun exposure
- The skin types and skin problems
- How to avoid common mistakes
- How to customize your service for each client
- Colour theory and how it applies to solution
- The essentials for achieving a flawless tan
- How to use sunless tanning solutions
- Sunless Equipment 101
- The right technique to use to create a natural-looking tan
- The fundamentals of marketing
- Introduction to Social Media
- How to stand out and expedite building your clientele
- 5 Training Demo Videos
- Interactive Exams
- Official Bronzed by Bloom Certificate upon completion
why should you offer spray tanning?
● UV FREE Tanning is the FUTURE of all tanning, more and more people are showing an interest in Spray Tanning services.
● Beauty pros – why give your clients reason to go someplace else.
Offer the service for them and you make more $$.
● Sunless tanning is used by celebrities and is in HIGH demand.
● Flexibility to design your own schedule.
● Offer a beauty treatment that is a healthier alternative for your customers that help boost confidence and leave clients feeling good.
● LOW START UP COSTS! Spray tanning is the least expensive beauty service to learn! And a small fraction compared to what a cosmetology school charges with high return and profit margins!
● Great income potential. A spray tan can be completed in under 30 minutes.
Quicker than other beauty services to service more clients and make $.
✕