BBB SPRAY TAN STUDIO & TRAINING FACILITY
TORONTO'S #1 MOBILE & SPRAY TANNING SALON
WELCOME TO
BRONZED BY BLOOM
Our Signature formulated spray tan solutions are:
PARABEN FREE - CRUELTY FREE - VEGAN &
MADE WITH 100% NATURAL DHA!
Spray tanning available in Toronto on Queen West.
Voted for best spray tanning salon in Canada by Flare Magazine and Elle Canada. We take pride in customizing each client's spray tan experience and we guarantee our results. The BBB team are experienced Master Spray tan and sculpt artist who prides themselves on one thing;
Our customers experience.
WE EXCLUSIVELY ONLY WORK WITH
OUR LUXURY
BRONZED BY BLOOM
SOLUTION LINE
In order to provide our clients with the most natural results our solutions are advanced in their formulas to enrich your skin with incredible ingredients while also achieving a beautiful tan. Our formulas are leading in our industry not only because they are infused with high quality ingredients such as; Hyaluronic Acid, Vitamin A, B12, C & D, they are also infused with lots of love. Leaving our customers with natural, beautiful and hydrated results. Are you shy to come to the salon?. We understand how it can be intimidating to come into a new salon, to visit with some stranger and strip down naked. That is why we also offer mobile spray tanning services to accommodate your level of comfort and cater to your convenience.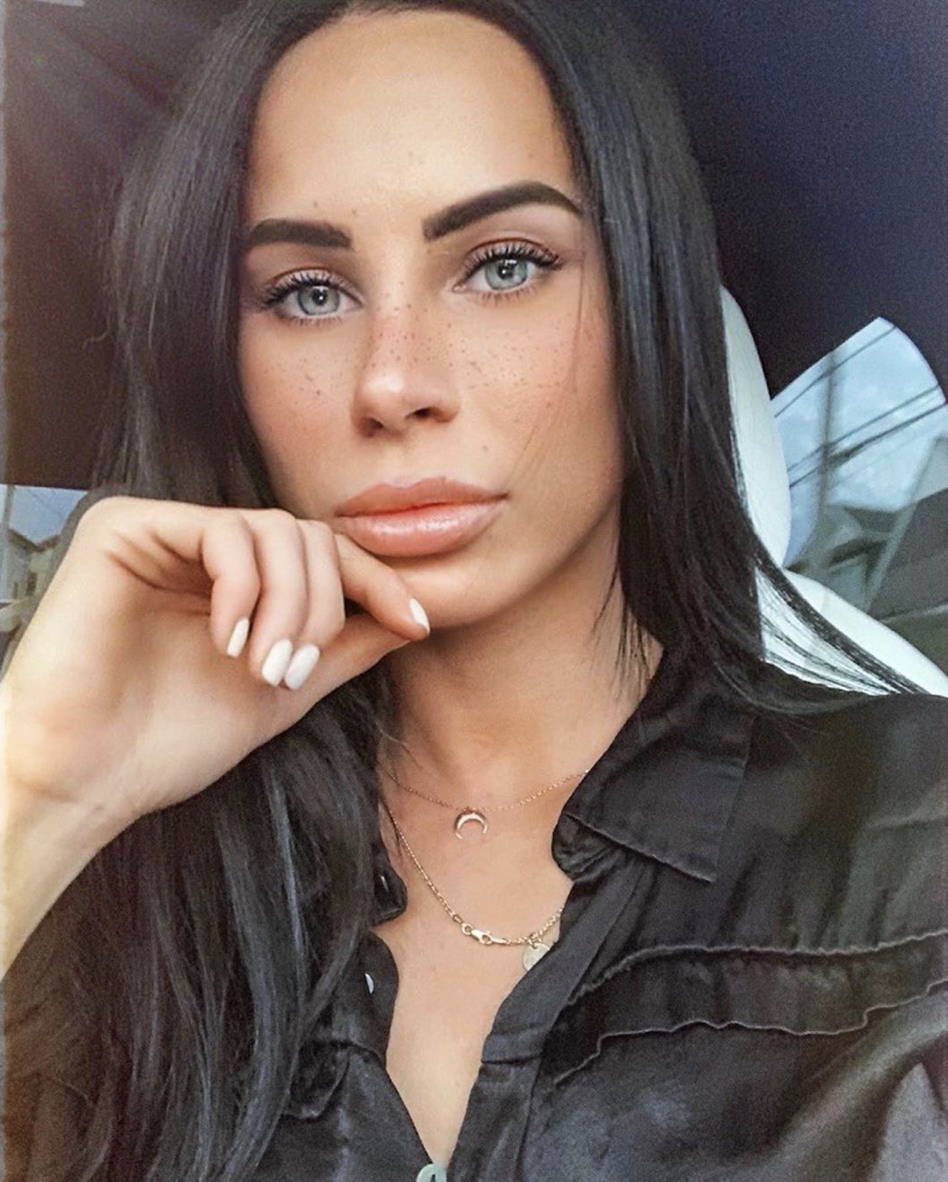 OUR FOUNDER EMILY BLOOM IS MASTER TRAINED IN NEW YORK, HOLLYWOOD & TORONTO
Emily Bloom our founder and Master Spray Tan Artist at Bronzed by Bloom made an executive choice from the beginning to only work with luxury self tanning solutions, premium products and professional, dedicated staff. This decision stemmed from her long time experience and knowledge working within the sunless industry. The reason behind this is simple; we strongly believe in offering products and services for our customers that we ourselves would want and enjoy. You are treated like family when you come to Bronzed by Bloom.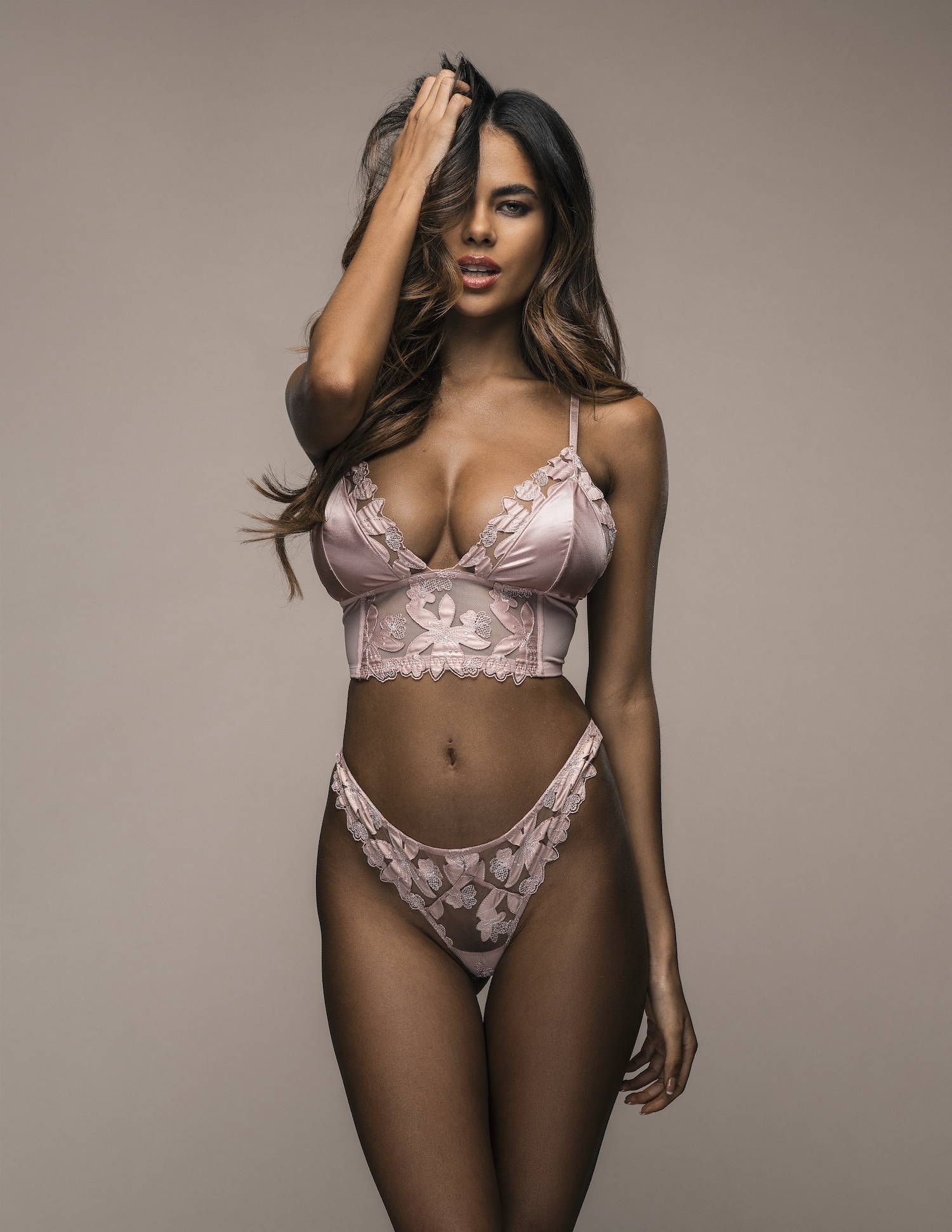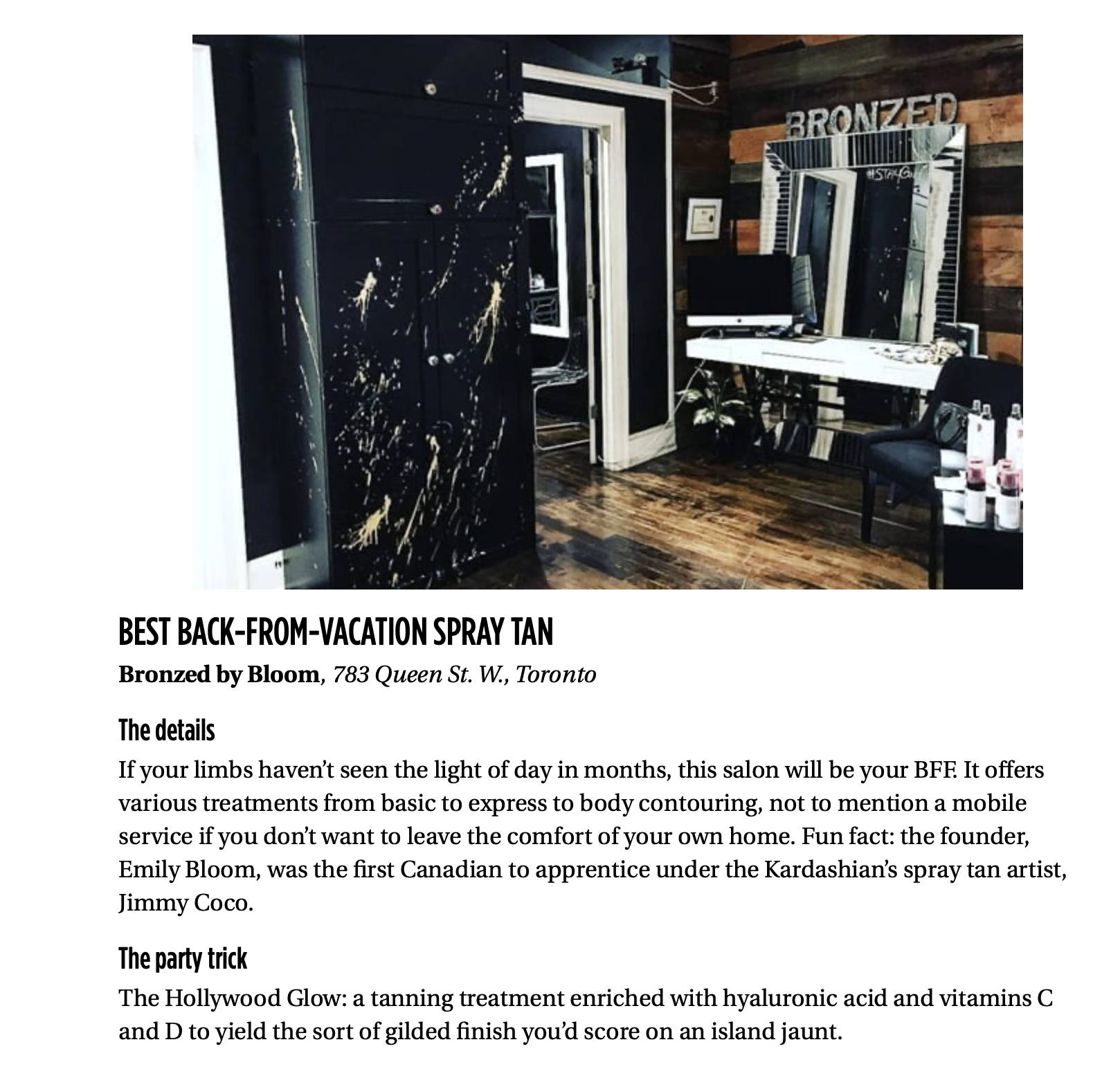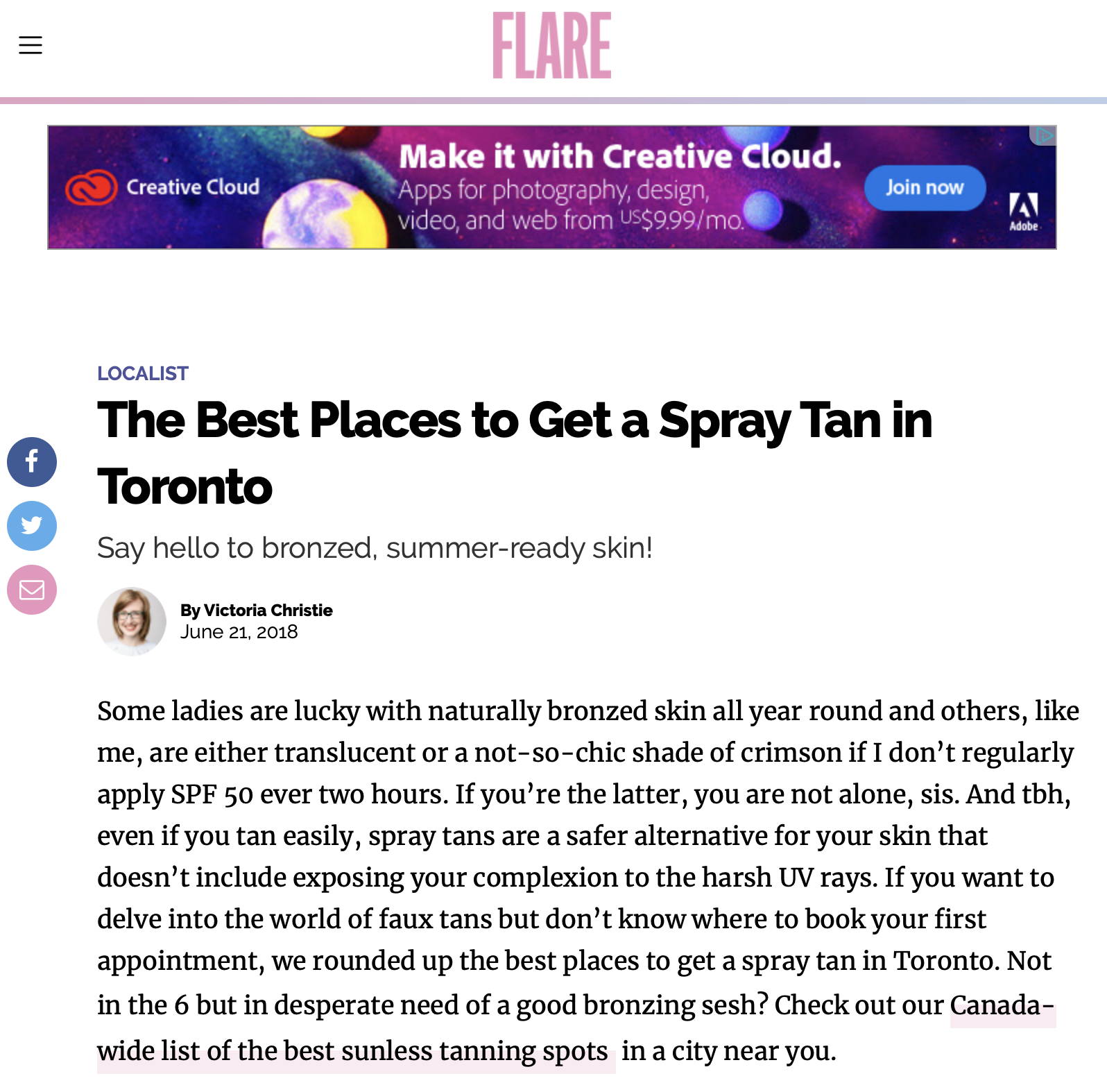 Our CEO at Bronzed by Bloom has been featured in Elle Canada for her expertise on spray tanning and her extensive education within the tan industry. Triple certified in world renown cities like Toronto, New York and Hollywood, Emily Bloom sought out to set the standard by searching for education that could teach her all the ins and outs of how to be an Expert Spray Tan Artist for her clients back home. We carry this legacy within our brand by teaching our staff all the trade secrets and teaching them on an expert level.
We believe our customers deserve nothing but the best and we truly work hard in providing the highest level of quality service in our salon.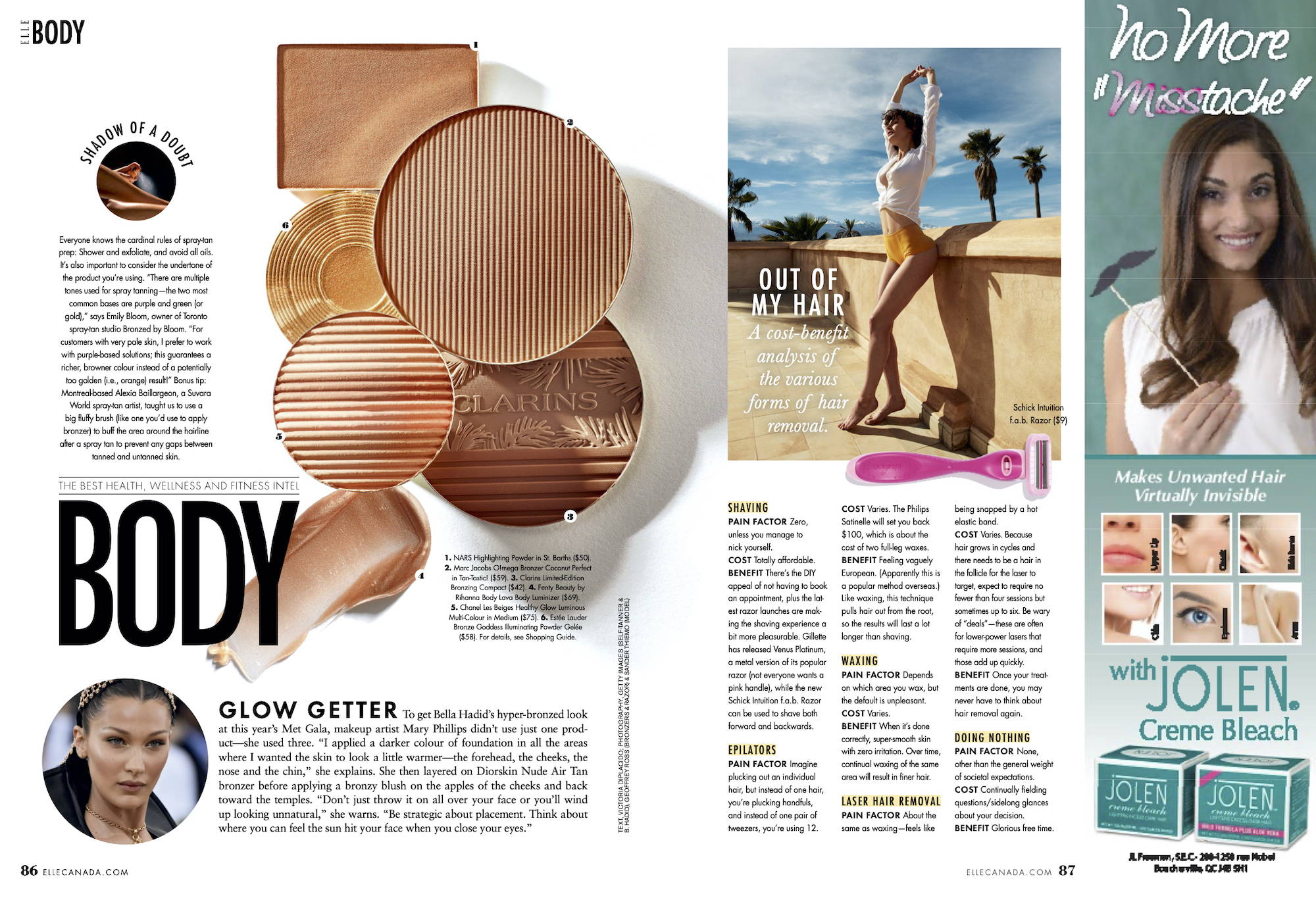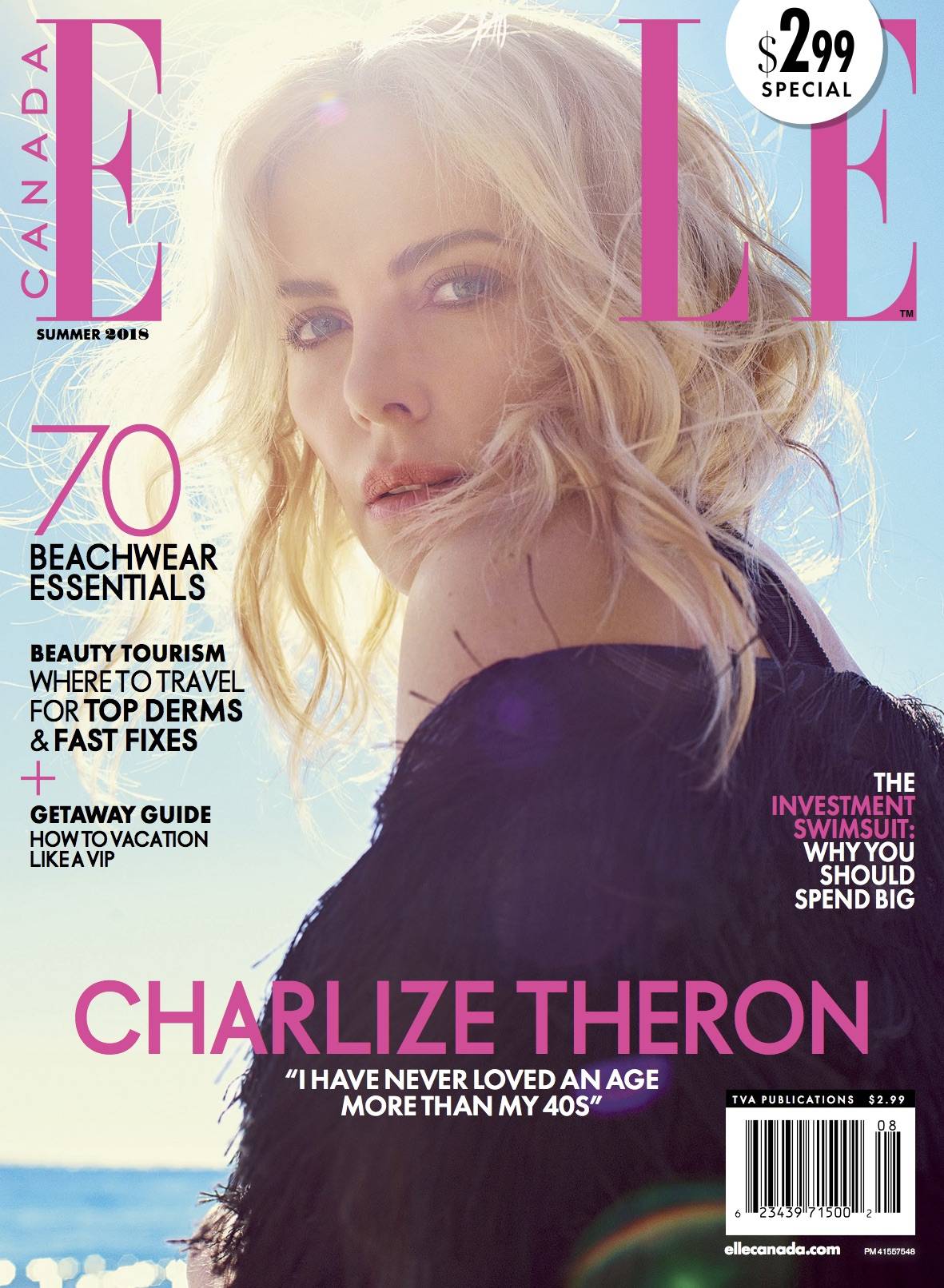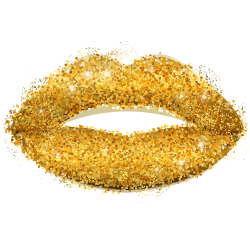 ✕